Hardware virtualization also known as hardware assisted virtualization is a technique to create a virtual world of computers and operating systems. Rackbank datacenters in India provides services for dedicated servers in India which one can also use to create a virtual machine and hence operate multiple operating systems on it. The basic idea behind developing this technology was to improve the performance of the processor and overcome difficulties in translating instructions and memory addresses. Controlling virtual machines is always easier then controlling physical servers and therefore it has proved to be its major advantage.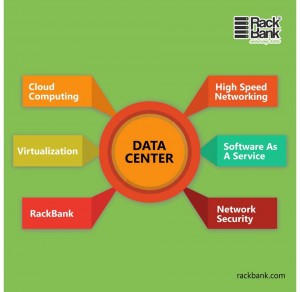 Embedding virtual machine software into the hardware component of the server is what hardware virtualization is all about. The available software has multiple names; however the most common amongst them are hypervisor and virtual machine monitor. Hardware virtualization involves reinforcing many small virtual servers into one large physical server and hence increasing the the uses of processor resource effectively. It allows different operating systems to run on a single server without the need for a source code. Also, it seems that every operating system has its own memory, processor and other components, but in reality, the hypervisor is controlling the processor and its associates and hence assigning whatever is requires by the operating systems.
Hardware virtualization has a very bright future and is going to become dominant soon, as it has the capability to improvise multiple workloads on a single physical server without requiring any third party software. Let's see how this virtualization is actually performed- it is performed on a hardware platform by host software which creates a simulated computer environment i.e. a virtual machine for its guest software. This guest software runs in the same manner as the host software would i.e. as if it is running directly on the physical server. Now without the need of a physical hardware, this virtual machine can be provisioned whenever required while increasing the overall performance of the processor.