Controlling operational costs and reducing hassle are the basic features of a colocation-ready datacenter. Get secure, tailored hardware environments, flexible management and easy upgrades that scale to handle future IT challenges.  Your data remains secure and is stored with no risk of heavy server traffic lagging your services. There are thousands of datacenters in India therefore you have to measure the pros and cons of the relevant ones before choosing one.
RackBank® provides colocation services as well as dedicated server hosting in India and delivers full customization on security, cabling and power positioning possible. Colocation service providers as well as the ones opting for the services are increasing day by day; one should check the following points before selecting a colocation provider for his business-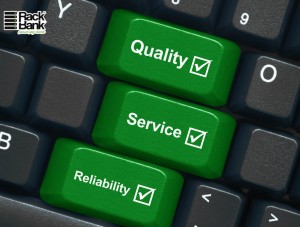 Uptime (99.99%)
Network Monitoring
High Level of Security- complete protection
Robust Connectivity
24*7 support
Server Reboots
Reliability
Documented Decisions
Licensed offers- to avoid issues in the future
Portfolio of the organization
A datacenter which fulfills all your requirements & ensures physical security to your server is the one which is suitable for your organization. RackBank® provides services for equipment handling and cabling to make sure that your server is installed correctly and work efficiently.  A technical specialist is always available to handle your queries and problems related to the server providing complete support in order to keep your business running. Be a part of Rackbank and concentrate on your business' growth forgetting about any issue related to your server.