Disaster recovery planning is one of the important requirements for many modern businesses, both from a client service and administrative viewpoint. Traditional & common disaster recovery solutions are complicated to set up and costly as well. Disaster Recovery on Demand from RackBank® Data center in India makes disaster recovery broadly accessible for all applications and sites by giving cost-effective, automated and basic simple disaster protection. A leading provider of dedicated server in India around the globe, RackBank® offers the most reliable, cost-effective, and simple disaster recovery solutions.
Data loss and system disasters are getting to be progressively widespread, as more organizations depend on progressively increasingly complicated transaction and client relationship software. This is brought about by today's quickly changing computer technology and expanded data volumes, and additionally data storage necessities. As present day network models start to overwhelm, organizations see expanded dangers to data security.
The Main Causes of Data Center Failure
There are various elements that can prompt data center failure, particularly in the IT sector or other companies where the majority of the data exists in an electronic format. Any business that relies on upon computers for storing and utilizing data is at danger. A few circumstances that could prompt disaster in a data center are: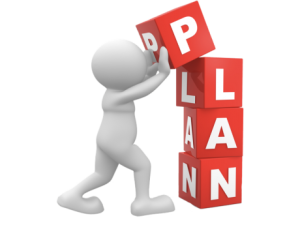 1. Natural Disasters – While these debacles represent around 2% of data loss, the impacts of flooding, earthquakes and tropical storms ought not to be neglected.
2. Software Corruption – One of the most generally recognized reasons for data misfortune and system downtime.
3. Hardware or System Problems – for instance, if a RAID system's cooling methodology crumples, its drives could overheat and fail.
4. Crucial server failure – Failure of business-critical servers can prompt downtime on services, for example, email, bringing communication to a halt.
5. Computer Viruses – With new virus strains or OS vulnerability developing very nearly day by day, hacking and malicious code interruption speak to a ceaseless danger to Internet accessible systems.
6. Human Error – Human error represents around 32% of all data loss, albeit most erroneously erased data can be effective
The Financial impact of Data Loss and System Failures:
Data loss and server downtime are excessive for organizations, particularly when an organization doesn't have a disaster recuperation plan set up. Indeed a little, short-term outage could bring about critical data and business misfortunes. Given these uncertain financial times, this could at last bring about business failure.Industry Sector Lost Revenue per Hour
Legal Implications of Disaster Recovery Planning
Including the financial implications of disaster recovery planning, organizations must consider the issue of administrative compliance. Progressively, businesses confront the challenge of meeting new consistence regulations. Recent laws, for example, the Sarbanes-Oxley Act, oblige that sensitive data be put away securely, where it is effectively kept up and can be recovered quickly.
The most effective method to Safeguard Data and Systems
Prevention is the way to disaster recuperation. The most critical strategy for preventing loss of imperative data and encouraging business congruity is the creation of a remote back-up system. This system avoids future data losses and permits a business to keep downtime to a minimum during disaster recovery, keeping critical business systems and processes up and running ceaselessly.
The primary venture to creating a disaster recuperation framework is selecting a remote site to co-locate business basic gear. This guarantees that even in the occasion of a characteristic calamity, the time it takes to restore ordinary administration is kept to a base.