RackBank®, a prestigious Tier 3 data center in India is participating at Asia's largest conference for the internet infrastructure, which is going to be organized by North America's premier industry conference for the Hosting and Cloud Industry, HostingCon with the partnership of ResellerClub.
The event will take place on the 12th and 13th December, 2014 at Jamshed Bhabha Theatre, NCPA, Mumbai. The conference is widely considered as Asia's largest B2B event for hosting and domains industry & this is the reason why it is expected that it will attract more than 2,300 attendees, 50 exhibitors and 20 speakers.
HostingCon is globally recognized as the biggest series of hosting and cloud events, and this event is the 4th in the series of conferences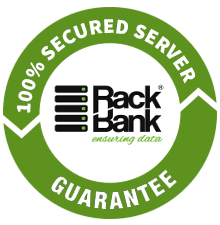 it organized in 2014. It is followed by HostingCon China (May 2014), HostingCon US (June 2014) and HostingCon Europe (October 2014).
The conference has been met with tremendous enthusiasm and is already being sponsored by a number of prominent companies.
About HostingCon

HostingCon is the premiere industry conference and trade show for hosting and cloud providers. In its tenth year, HostingCon connects the industry including hosting and cloud providers, MSPs, ISVs and other Internet infrastructure providers who make the Internet work to network, learn and grow. HostingCon is an iNET Interactive event.
About RackBank®
RackBank®, data centre provides all type of premium server hosting services including reseller hosting, colocation services & dedicated server hosting in India & all around the world. The datacenter is designed to ensure 100% uptime of valued customer's critical applications. Our state of the art data centre includes comprehensive security, climate control, fire control, uninterrupted power and 24×7 monitoring and support.
RackBank®, offers customers a comprehensive managed services to ensure their applications and data are being administered 24×7.